CHAD offers a wide selection of services from media relations to community management. This complete offer is an asset to any client looking to increase their brand's visibility, reputation and success through diverse campaigns. The agency works with various clients from different fields creating specifically designed campaigns, investing the proper time and resources from strategy to completion. Innovative and regular community management as well as maintaining the brand's tone and image is the key to build customer loyalty and generate benefits and results. Looking into press and media relations, CHAD specializes not only in large scale influencer marketing but also in traditional press. An array of content creation and strategy related services are offered to reach campaign completion and thus get noticeable results.
Social media networks are important advertising platforms that increase visibility. We develop editorial calendars, plan publications, manage pages (comments, messages, etc.), generate content from outside the pages and recommend other actions relating to community management.
We believe that a remarkable web presence can make a considerable difference for any business. How do we get there?
With the quality of the content created
With the authentic personality conveyed
With diligence and commitment.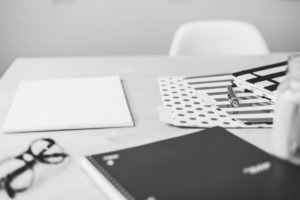 A high-quality web presence has a considerable impact for all businesses. In order to maximize the advertising efforts and to ensure the posts and promotion attempts aren't spoiled, media relations are vital. Media relations are relevant when making an announcement, launching a product or a project, sharing important news or getting in touch with the media, both print and digital. We want the media to disclose the news.
Here's what this service includes:
Targeting relevant media
Ensuring the quality of the press release (content and form)
Providing an impeccable follow-up to obtain proportional benefits aligned to the pre-defined objectives.
Content writing
The quality of the content is fundamental in web marketing. We create editorial or graphic content to direct consumers to your pages.
Newsletter: it favors customer loyalty, gives exclusive discounts, announces promotions or special events, etc.
The editorial content: for blogs or websites, or even for press releases, content writing must be grammatically impeccable, informative and should generate interest quickly.
Graphic content : photos retouches, montages, logo creation, etc. Images with unique graphic quality define great branding strength.
Consultation and training.
Event planning.